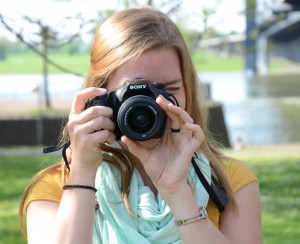 Photo Courses in FFM
Photo Courses Frankfurt
Photography Courses and Workshops in Frankfurt am Main are offered throughout the year.
Whether you are a total beginner or advanced, our Photography Courses will give you the knowledge and hands-on practical experience to succeed as a Photographer on your job or to simply make better photos as a Hobby.
All our courses are held at our classroom in Frankfurt Gutleutstrasse near Main Station and can be taylored as a 1 to 1, In-House Corporate & Private Training or as a Gift Voucher. Please scroll down for further information. For booking please use this link to our main site for courses in Frankfurt.
"Beginner-package" One to one Training with individual appointments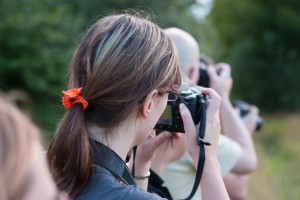 This course is ideal for the complete beginner or even those of you with a basic knowledge of photography. Even if you are using some of the manual controls on your camera but are not yet confident knowing and understanding the principals – this course will suit you. Your learning experience will be very hands-on.
Our main focus is "The Camera", you will learn all its most important functions and to use it in Fully Advanced Exposure Mode, (F/Stops, Shutter/Speeds, ISO). This workshop is designed to teach you how to use your camera in manual mode. You will learn how to take full control of your camera, be able to visualize your photo and know how to capture it.
Introduction to Digital Capture
Getting to know your Camera (How light is captured & transformed into images)
File Formats (Tiff, Jpg, Raw)
Lenses (Focal Lengths, Macro, Prime & Zoom Lenses)
Manual and Autofocus (Focusing Points, Single or Continuous Focus)
Manual Exposure (ISO, Shutter Speeds, F/Stops)
Depth of Field
Motion (Freezing, Blurring & Panning)
White Balance
Exposure control
This course runs about three times 2,5 hours (7,5h) Individual appointments are possible Tuesday to Friday, even after 6 pm. Find open dates here
Costs 199 € for one person (tax included) 7,5h and handout
Course location: Gutleutstr. 322 in Frankfurt (parking possible)
Bus 37 from Main Station to Halmstrasse
One to one training (Intermediate level)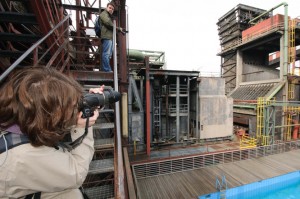 If you are looking for something more specific or need us to fit in around your schedule, then one to one training will be ideal for you. This course is ideal for those of you with a thorough Knowledge of the Digital Photography. You should use the manual controls on your camera like Iso, F/Stops and ShutterSpeeds. In this one to one training you are free to choose your favourite photo-themes. Take your learning to the next level with an Intermediate DSLR course. You can improve your knowledge and understanding of exposure control and introduce you to studio lighting fundamentals. You can learn more about Portraiture or Macro Photography… and lastly the all important and often neglected area of Workflow in Post-production. Please let us know what you want to do!
Costs: Three hours one to one training costs 99 € per person. (Additional special costs)
Course location: Gutleutstr. 322 in Frankfurt (parking possible)
Bus 37 from Main Station to Halmstrasse